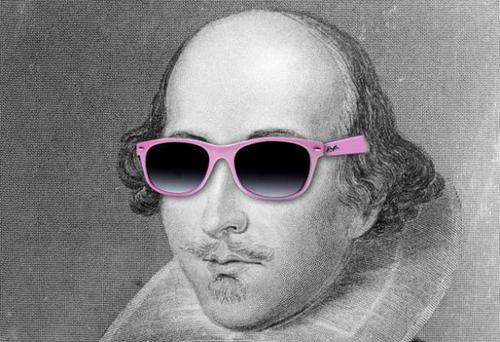 Hey, all you Fickle Readers Who Are Also Writers! Do you like Shakespeare? Of course you do! Right now, I'm here to interrupt my regularly scheduled navel-gazing to tell you about the New Orleans Review and its special Shakespeare issue to be released in 2016, just in time to celebrate the 400th anniversary of Shakespeare's death. (Yes, it's sort of a macabre thing to celebrate, but whatever.) Here's what they're looking for:
We welcome submissions that riff on, respond to, reimagine, or recast any of Shakespeare's works. Submissions may be in any genre, including short fiction, poetry, image/text pieces, creative nonfiction, and scholarship.
Deadline is December 31, 2015, so that should give everyone plenty of time to brush up their Shakespeare-based projects or start new ones.
Am I going to submit to this? You bet your booty I am! I've been re-re-re-inspired. Deadlines and submission calls do that to a person. It's easy to want to fulfill someone else's desire.